Inspired By Excellence & Innovation
We offer a wide range of high quality of teaching and extra-curricular activities.
BITS Edu Campus established in the year 2005 , "Babaria institute of Pharmacy " with the view to produce healthcare professionals to serve the society. A lush green BITS Edu Campus , with 250 faculty members, trained from reputed institutes and 89 administrative and supporting staff members are committed to impart best technical education to more than 3900 students.
 Babaria Institute of Pharmacy is an internationally accredited institute (rating: A+++ by IAO, USA).
The main motto of establishment of BITS Edu Campus is to mould the students as per the needs of industry and to take up challenges in the rapidly developing multifarious technologies.
Over a span of 14 Years, the developments at BITS Edu Campus had seen tremendous growth which endorsed the true visionary leadership and profound dedication of Shree Krishna Educational Charitable Trust under the mentorship of Shree Jagdishbhai D Patel.
THE PRESENCE OF HIGHLY QUALIFIED FACULTIES BACKED BY EXEMPLARY TECHNICAL AND SUPPORTING STAFF AND AN EFFECTIVE ADMINISTRATION CULMINATED IN THE OF AWARDS –
"THE BEST ENGINEERING COLLEGE OF GUJARAT" DURING THE YEAR 2012
INDIRA GANDHI SHIKSHA SHIROMANI AWARD IN 2013
"BEST PRIVATE ENGINEERING COLLEGE IN GUJARAT" IN 2014
TEN AWARDS AND CERTIFICATES OF APPRECIATIONS AWARDED BY GTU FOR OUTSTANDING CONTRIBUTION IN SOCIAL SERVICES PROGRAM IN 2014
"THE CAMPUS PREPAREDNESS AWARD" IN 2015 , BY HIGHER EDUCATION FORUM, PUNE
THE "EXCELLENCE IN EDUCATION AWARD-2015 AT NATIONAL GUJARAT SUMMIT & AWARDS-2015 OUT OF 100 COLLEGES
"MOST INNOVATIVE PRIVATE ENGINEERING COLLEGE IN GUJARAT" BY GLOBAL EDUCATION EXCELLENCE AWARDS-2016, NEW DELHI
"DISTINGUISHED INSTITUTION" AWARDED TO INSTITUTE OF TECHNOLOGY BY COMPUTER SOCIETY OF INDIA IN 2017
"FOUR AWARDS AND CERTIFICATES OF APPRECIATION FOR NSS ACTIVITIES" AWARDED TO INSTITUTE OF TECHNOLOGY BY GTU IN 2017
FIRST EVER IN GUJARAT A+++ RATING FROM INTERNATIONAL ACCREDITATION ORGANIZATION (IAO) USA.
Rapid advancement in the global pharmaceutical sector has increased the requirement of professionally trained manpower. The definition of pharmaceutical sciences and consequently the prospective role of pharmacist, pharmacy profession and pharmacy education, need to be redefined. Quality specialized education is the only answer to these challenges.
Babaria Institute of Pharmacy is a flourishing institute of excellence in the field of Pharmacy education, quality research and value added teaching for pharmacy graduate, post graduate and Ph. D. students. Since its inception in 2005, we have constantly put efforts to grow our presence nationally.
The Institute provides state-of-the-art laboratories, well-stocked libraries, facilities for co- curricular and extra-curricular activities and comfortable hostel accommodation to give the students an excellent atmosphere for learning. Aggressive research atmosphere is provided to the post graduate and research students to conduct research of national and international repute.
A dedicated placement cell works consistently in locating and updating the premier organizations that are constantly looking out for trained professionals. Our students are continuously gaining recognition in various facets of the profession nationally and internationally.
We are able to achieve this with dedicated faculty members and constant support of the management. Our faculty is a blend of academicians and experienced professionals, who are also encouraged to merge and grow in their respective spheres with much needed interdisciplinary approach. We are committed towards our goal of nurturing knowledge and delivering values.
We have been associated strongly with our counterparts, industry and community and have strong urge to identify more opportunities and platform to perform for the good cause of students and society.
"The organised lecture halls, state of art laboratories and highly talented lecturers and professors cemented my dream to become a successful Electrical Engineer. The green campus in itself provides motivation to study more. The drive in BITS Edu Campus is to understand the logic behind the concepts and evaluate them systematically. Moreover, the hands on experience through the wide range of practicals and work experiences provides a better insight into the subject. Also, the admin staff are always willing to help and provide a sense of belonging of home at the campus. In addition, the innovative tech-fest, seminars, festivals and campus placements encapsulates the life's journey in 4 years to ensure for a successful transition from a student to an engineer and a responsible citizen.
I have achieved Golden key International Honour Society Membership,Australia."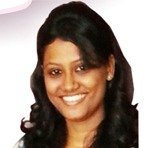 "BITS was a new place for me then, today with the help of BITS I am one step ahead towards my career, all teachers have helped me to be a good human being."
"Something that I've come to appreciate about BIT is its commitment to high academic achievement while also encouraging students to get involved in everything else BIT & University has to offer.  I think this helps all students feel that when they come to leave college, they are graduating with much more than a class mark."
"I was a student from BIT's first batch. after completing my Bachelor degree with first class, I have continued further study and have finished my Master of science with major in Power System and Control System from California State University, Northridge with 3.50 GPA. I am currently working in FLUOR Corporation at San Francisco office as Associate Design Engineer II. Fluor Corporation is one of the world's largest publicly owned consulting, engineering, construction and diversified business companies."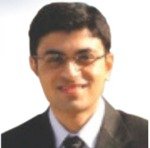 "Something that I've come to appreciate about BIT is its commitment to high academic achievement while also encouraging students to get involved in everything else BIT & University has to offer.  I think this helps all students feel that when they come to leave college, they are graduating with much more than a class mark."