OBJECTIVES
The T & P Cell strives to provide employment opportunities and Professional training to the students.
To achieve career objectives.
Creating awareness regarding available career options
To act as a point of connection between the students and the prospective employers
Highest Package offered to Pharmacy student was 3.5 Lacs CTC
ROLE
The T&P Cell looks after, industrial training, industrial visits and placement of students and alumni networking.
All the students of B. Pharm. final year are expected to complete industrial training of 4 weeks. The T&P cell looks after this training, right from submitting the request letters to final completion of training and maintaining records of the training carried out.
The T&P also looks after the industrial visits that are arranged for the students of B. Pharm. and M. Pharm. The visits are an integral part of the study at BIP.
As a part of grooming the students for placement, seminars/workshops are organized in the college. The college is the zonal center for pre-placement workshop, which is a prerequisite for participating in the university placement fair. Workshops on training students for group discussions, personal interview, resume preparations etc are held in the college. Students are awarded certificates for their performance in these workshops.
Past and present recruiters – Alembic Pharmaceuticals Limited, Troiika Laboratories, Shine Pharmaceuticals Limited, Base Pharma Limited, Centurion Laboratories Limited, Sun Pharmaceutical Industries Limited, Sun Pharma Advanced research Center, Vasu Healthcare Limited, Stellar Formulations, Mercury Laboratories, Apothecon laboratories, Cadila Healthcare Limited, Zydus Cadila, Elysium Pharmaceuticals Ltd. and many more.
AUDITORIUM
CLASSROOMS
CONFERENCE HALL
INTERVIEW CABINS
Placement Data 2019-20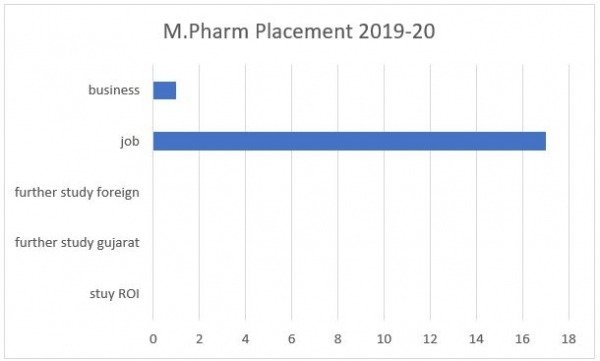 Placement Data 2018-19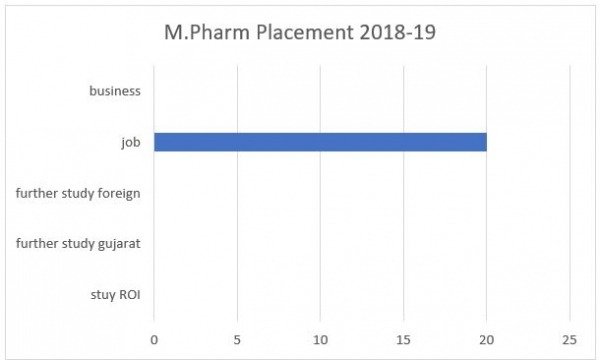 Placement Data 2017-18
Placement Data 2016-17
Placement Data 2015-16

"Babaria Institute of Pharmacy has always provided us with talented manpower in terms of B. Pharm. and M. Pharm. Passed out students. It is always a pleasure to interact with the students and staff also."
"Medkart Pharmacy has had a fruitful association with Babaria Institute of Pharmacy while recruiting talents since 2 years now. We have always appreciated the academic brilliance, industry understanding and professionalism that the students bring with them. We look forward to Babaria Institute for further collaboration and growth."

"Very interactive students and good communicators"
I highly appreciate technical competence of Pharmacy students of Babaria Institute of Pharmacy. It has been possible only due to quality bases education system & dedication of teaching staff. As an Industry, we feel satisfaction by recruiting students of Babaria.

Best Wishes to the entire team.
"It was really great interacting with all the students & teachers. Very enthusiastic & well updated. I would encourage and invite teachers and students for industrial training."
ACTIVITIES BY T&P CELL
•
Students and staff of
Babaria
Institute of Ph
armacy have been volunteers and
committee members
of GTU Placement fair since 2016
.
[Dates: 9/10-4-2016, 8/9-4-2017, 12/13-5-2019 and 25/26-5-2019]
•
A GTU Pre placement workshop was held f
or students appearing for the 8
th
Centralized placement fair at GTU. Final year
B.Pharm
and
M.Pharm
students participated and benefitted
. Several informative Videos were played and queries of students were discussed.  [Date: 18-5-2019]
•
A seminar was conducted on "Decision Making, Career Motivation & Finding Purpose in Life" The Speaker was Mr.
Aakash
Shroff, Senior Consultant,
Capegemini
consulting, Mumbai. Mr. Shroff is an Alumnus of IIM-A
[Date: 22-9-2018]
•
A GTU Pre placement workshop was held for students appearing for the 6
th
Centralized placement fair at GTU. Final year
B.Pharm
and
M.Pharm
students participated and benefitted.
Participating Resource person
was
Mr.
Shailesh
Thakkar, Soft Skills traine
r.
The partaking colleges included
Babaria
Institute of Pharmacy (College code: 213), Pioneer Pharmacy Degree College (College code: 235) and Sigma Institute of Pharmacy (College code: 261
) [Date: 25-3-2017]
•
A seminar on "Campus to Corporate Transition skills" was conducted. The trainers were Mr. Hemant
Vasavada
, Ms.
Rashmi
Kulkarni, Acumen
360
consulting and HR solutions
.
[Date: 3-2-2017]
Training & Placement – Career & Guidance 2015-16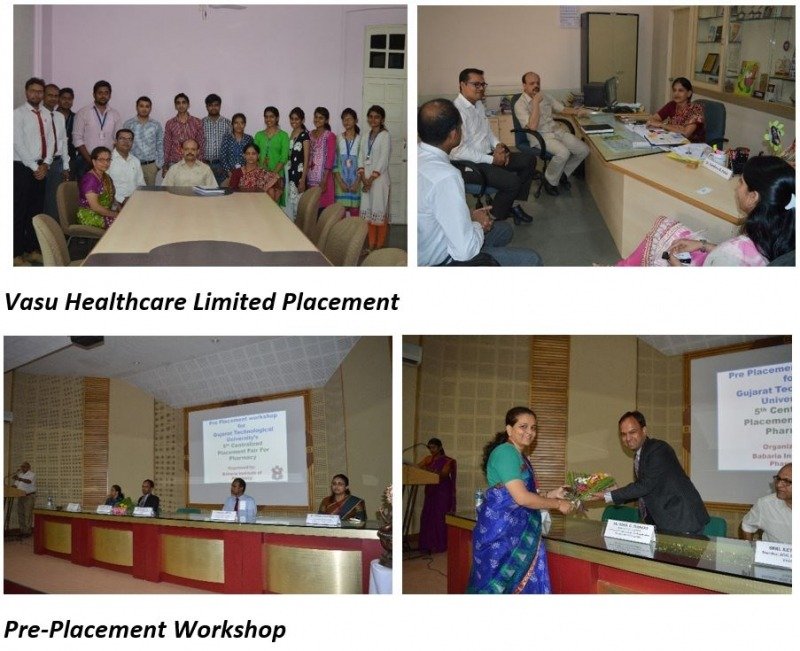 Training & Placement – Career & Guidance 2016-17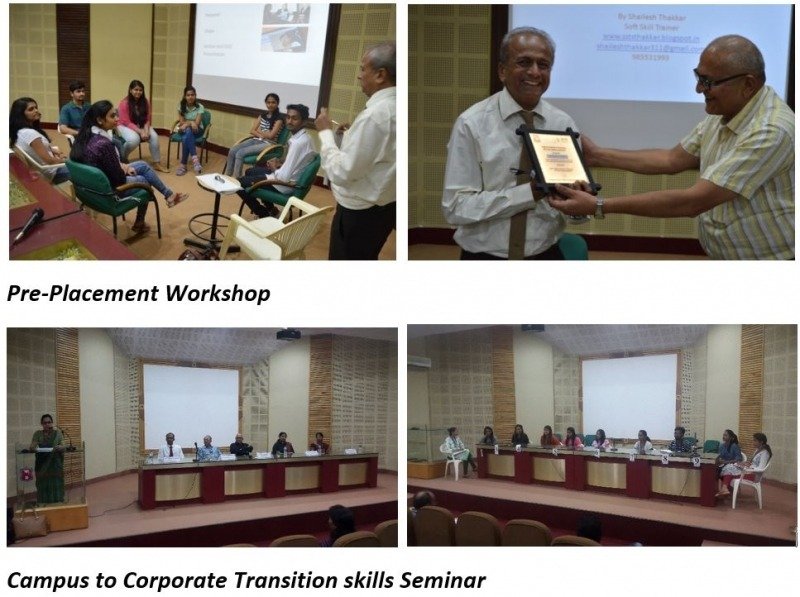 Training & Placement – Career & Guidance 2018-19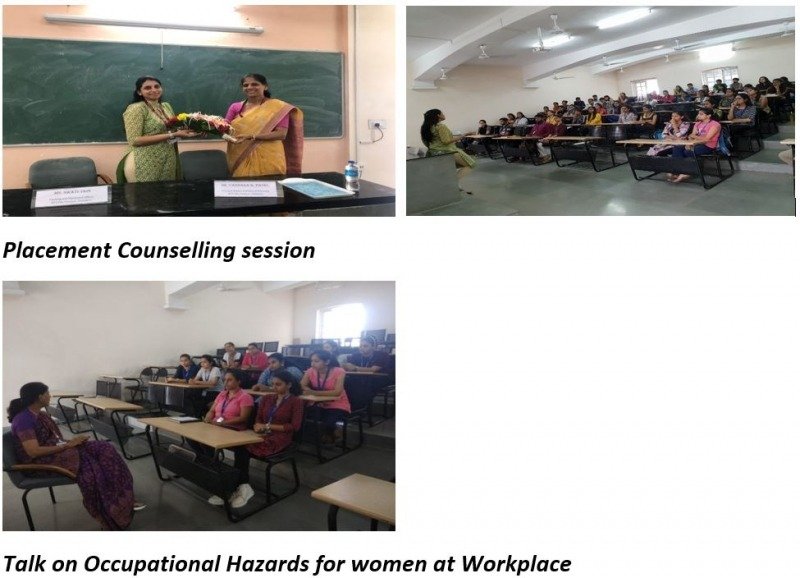 Training & Placement – Career & Guidance 2019-20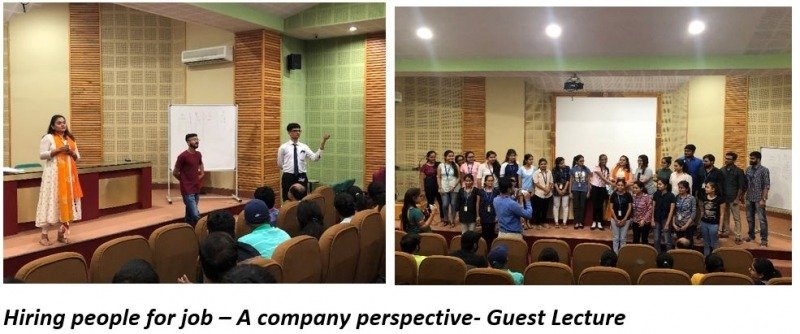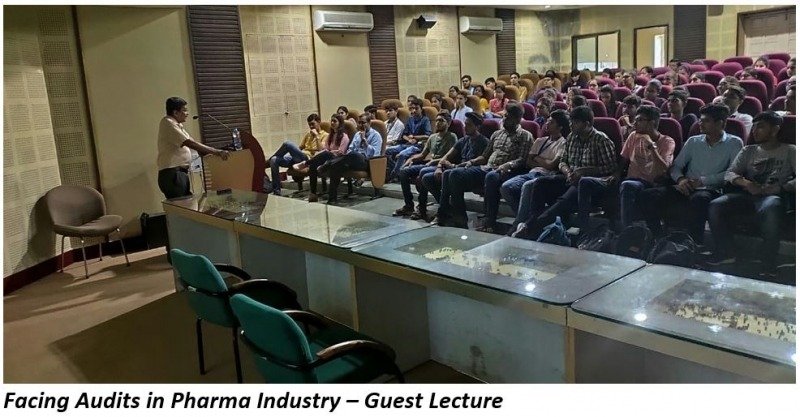 Contact Details: 
Head – Training & Placement Cell
BITS Edu Campus
Contact No.:  (M) 8980011084/8980011086
(L) 0265-2303931/32
E-Mail ID: tpo@bitseducampus.ac.in