Industry-Academia Meet-19th March 2016
BITS Edu Campus has emerged as one of the eminent education campuses of Gujarat. BITS Edu Campus has been established by Shree Krishna Educational Charitable Trust with the mission of "Social service through Education".
In order to strengthen the relations and bridge the gap between the Institutes and Industries, BITs edu campus took a unique initiative by organizing Industry Academia Meet on 19th March, 2016. More than 200 industry delegates and 1200 students attended the program and it was a mega event in the gracious presence of Mr. Chetan Bhagat.
To motivate the students, Mr. Chetan Bhagat was invited as a chief guest of the program. He could successfully connect with students and industrialists through his motivational speech on meaning of 'Success' in life. Students were very happy to meet Chetan Bhagat and they had asked brilliant and remarkable questions to him. At the end of the program, all the industry guests and BITs family members had a grand dinner.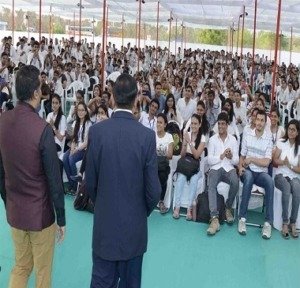 Pre-placement presentation by Alembic Pharmaceuticals Ltd,Vadodara on 28th December,2015
Campus Interview by Cadila Healthcare Limited on 29th Sept, 2015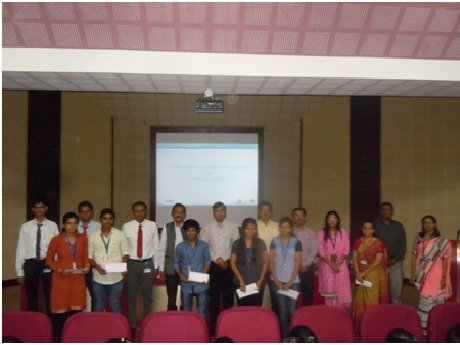 Placement Activity of Cadila healthcare Limited on 3rd November,2015
Placement activity of Vasu Healthcare Limited on 7th May, 2016
Placement activity of Vasu Healthcare Limited on 7th May, 2016
Pre- placement workshop on 2nd April, 2016 at for Vadodara Area, Vallabh Vidyanagar zone
OUR MAJOR RECRUITERS